Catholic Ethos
St Francis Catholic Primary School is committed to providing the best possible education for all its pupils. Our Mission Statement 'A Community Growing in Love for Learning and Life' demonstrates our subscription to these values.

We believe that the true purpose of our work is to create, in all our community, an ethos in which everyone is inspired by the example of Christ. The children in our care are encouraged to fully engage in their relationship with God, helping them grow as individuals who fully understand their vocation in life. One cannot reach one's full human potential without exploring the issues of faith that lie at the heart of one's being.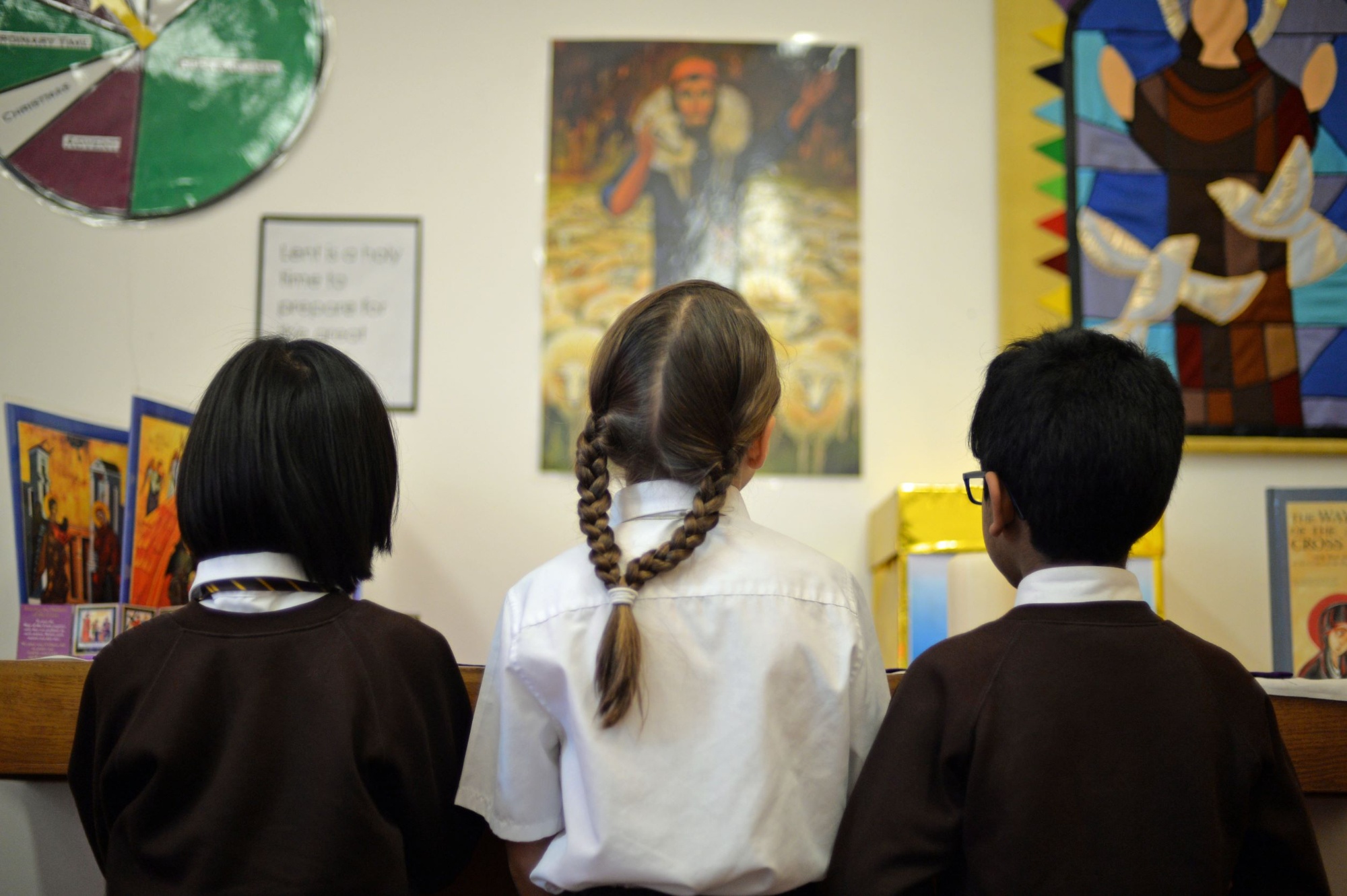 The Catholic ethos of the school permeates all aspects of school life and is underpinned by our Liturgical Calendar, including prayer, Liturgies and charitable work. Each phase has a Phase Leader, involved in the pastoral care and well-being of each student, helping students to form friendships and develop a firm support network of peers.