Parent Teacher Consultations - How to Book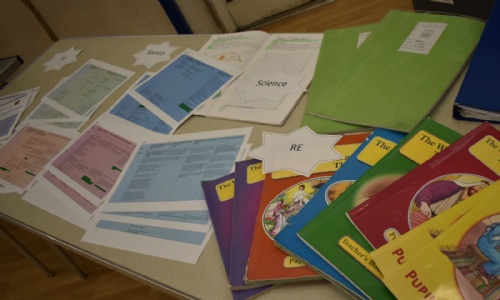 RE: Parent-Teacher Consultations – face to face appointments taking place in the school hall
Dear Parents/Carers,
You are invited to take part in the Parent-Teacher consultations taking place on:
Wednesday 9th November – 3:30pm until 5:30 pm
Thursday 10th November – 4:10pm until 7:00pm
The purpose of this meeting will be to discuss how your child is settling in to school, their overall wellbeing and behaviour.
Please arrive promptly or no more than 5 minutes before your appointment time and take a seat in the waiting area. There will be a bell to indicate when the 10 minute appointment begins and a further bell when it ends. If you are bringing your young children to your appointment, then please could you bring a toy or a book or item to keep them occupied and ensure they are supervised at all times.
Appointments will be available to book on the Pupil Asset Parent Portal, you will shortly receive a link to invite you to the Pupil Asset Parent Portal. You can access the website from any device at: secure.pupilasset.com
A step by step guide and information can be accessed by logging in to the Parents Evening System at the following website address: -
https://pupilasset.com/help/how-to-guide/parental-communication-contactsemailsmspattr/parents-app-overview-a-guide-for-parents/
Logging in for the first time
If it is your first time using the app, you will be sent a sign up email which will contain a link where a password can be chosen. This email will be sent to you shortly, if you do not receive the link, please check your junk/spam folder and if not received, please contact the school office.
Your password will need to be at least eight characters long and include a number. Failure to follow these guidelines will result in you being unable to log in. You must remember to inform your school if your email address has changed.
The appointments will be live for bookings on Friday 21st October at 10:00am and will close for bookings on Monday 7th November at 4:00pm. If you experience any problems, please do not hesitate to contact the school office.
Yours sincerely, Mrs E. Blanden